Treatments
To experience the full interactive features of this website please download the latest version of Flash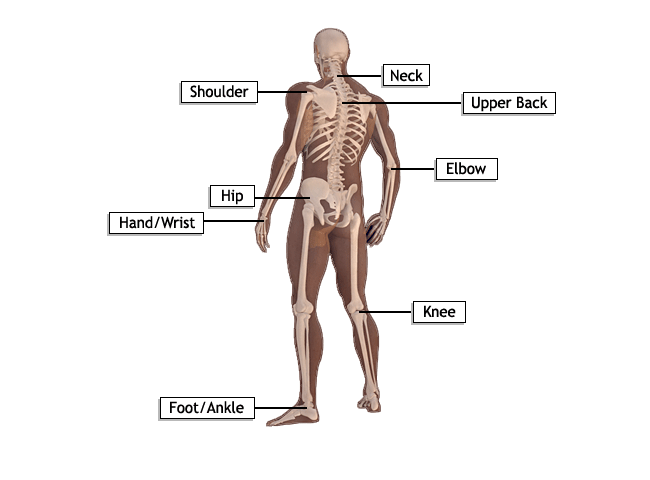 Types of Rehabilitation
Pre and Post Surgical Rehabilitation • Spine Therapy • Sport Training and Injury Prevention
Balance/Mobility Program • General Fitness and Conditioning • Manual Therapy
Pre and post surgical rehabilitation
A treatment program will be implemented to restore your ROM, improve strength, and education in body mechanics to facilitate your return to your previous level of function or activity.
Spine rehabilitation
Treatment rendered will include stretching, core/spinal stabilization, postural training, proper lifting mechanics, and ergonomic education to reduce stress on the spine and prevent future injury.
Sport training and injury prevention
The therapist can create a program specific to your sport or recreational activity. Through flexibility, functional strengthening, core stabilization, agility exercises, plyometric training, and instruction in proper body mechanics to reduce the potential for injury and optimize your performance.
Balance/mobility program
An exercise program is available to improve mobility and endurance, and reduce risk of falls. This program is designed to focus treatment on the individual's specific needs, and is supervised by a physical therapist. The program may be covered by your insurance.
This program may be appropriate for people with:
Fatigue
Strength deficits
Recent episodes of falling
Fear of falling
General fitness and conditioning
A conditioning program will be developed to improve function and overall wellness. The physical therapist will establish a personalized program based upon specific limitations and needs of the patient.
Manual therapy
Hands – on techniques used by the physical therapist to assess and treat specific areas of dysfunction. Our physical therapists have expertise in a variety of manual therapy interventions. Manual therapy is a cornerstone of our treatment approach.